How to Store Grapes in Fridge 🍇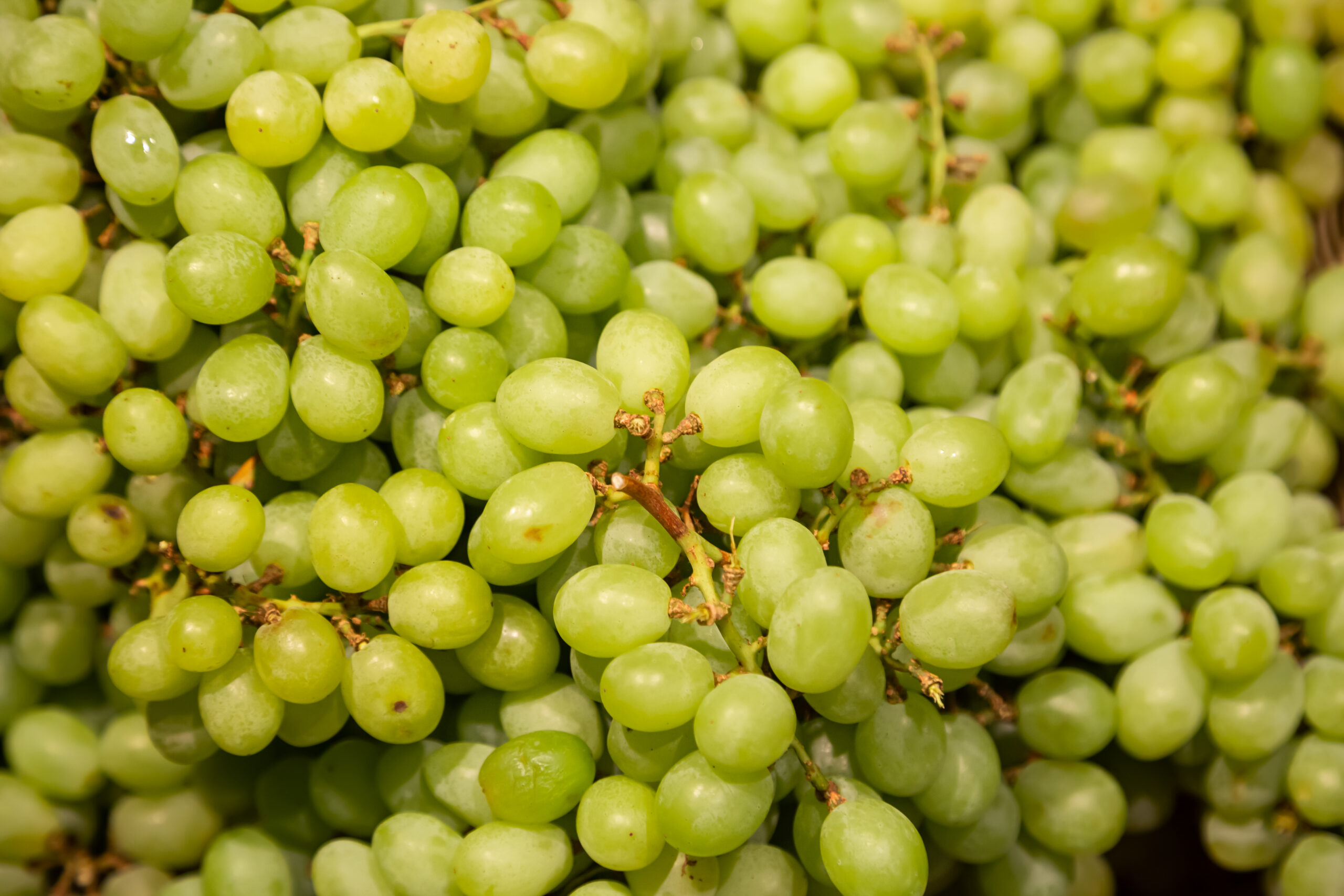 Grapes are nature's sweet little jewels, enjoyed for their succulent flavor and versatility in culinary creations. Whether you prefer red, green, or black grapes, their freshness is key to experiencing their full flavor. To make sure your grapes stay as fresh as the day you bought them, it's crucial to store them properly. In this guide, we'll walk you through the steps to ensure your grapes remain crisp and delicious by storing them in the refrigerator.
1. Selecting Fresh Grapes
Before diving into proper storage, start with fresh grapes. When shopping, look for plump grapes that are firmly attached to their stems. Avoid grapes that appear wrinkled, discolored, or have signs of mold. The fresher your grapes are when purchased, the longer they will stay fresh in your fridge.
2. Preparing Grapes for Refrigeration
Properly preparing your grapes for refrigeration helps ensure they remain clean and free from contaminants. Here's how to do it:
Rinse Gently: Place your grapes in a colander or a large bowl and give them a gentle rinse under cold, running water. This step removes dirt, debris, and any pesticide residues.
Drain and Dry: Allow the grapes to drain thoroughly in the colander. Afterward, pat them dry with a clean kitchen towel or paper towels. Removing excess moisture prevents mold growth during storage.
3. Ideal Temperature and Humidity
The refrigerator is the optimal place to store grapes. Set the temperature to around 32-35°F (0-2°C) to maintain the freshness and slow down the ripening process. Grapes thrive in a slightly humid environment, so aim for a humidity level of about 90-95%.
4. Using Storage Containers
To keep your grapes fresh, store them in airtight containers or resealable plastic bags. These containers help maintain the right level of humidity and prevent excess moisture from forming inside. You can also use produce storage bags designed to keep fruits and vegetables fresh.
5. Avoiding Moisture and Mold
Moisture buildup can lead to mold growth, so it's essential to avoid excess humidity inside your storage containers. Here's how:
Line the Container: Place a clean paper towel or a dry cloth at the bottom of your storage container or bag. This will absorb any excess moisture.
Don't Wash Before Storing: Avoid washing grapes right before storage, as damp grapes are more likely to develop mold. Wash them when you're ready to use them.
6. Separating Grapes from Stems
Before storing grapes, it's a good idea to separate them from their stems. This not only makes for easier access but also helps prevent moisture from being trapped where the stems connect to the grapes. Simply pluck the grapes from their clusters and place them in your chosen storage container.
7. Long-Term Storage Tips
If you plan to store grapes for an extended period, consider freezing them:
Spread on a Tray: Lay the grapes on a baking sheet or tray in a single layer. Freeze until firm, then transfer them to a sealed freezer bag. Frozen grapes make for a delightful, refreshing snack or can be used to chill beverages without diluting them.
8. Checking and Maintaining Freshness
Regularly check your stored grapes for freshness. Look for any signs of mold, shriveling, or wrinkling. If you notice any grapes showing these signs, remove them immediately to prevent spoilage from spreading to others.
9. Serving and Enjoying Grapes
Grapes are incredibly versatile. Here are some creative ways to enjoy them:
As a Snack: Enjoy grapes on their own as a refreshing and healthy snack.
In Salads: Add halved grapes to green salads for a burst of sweetness.
Frozen Treats: Freeze grapes for a unique and healthy frozen snack.
In Smoothies: Blend grapes into your morning smoothie for natural sweetness.
In Desserts: Use grapes as toppings for yogurt, ice cream, or even as a garnish for desserts.
In Beverages: Drop frozen grapes into your favorite beverages to chill without diluting the flavor.
Frequently Asked Question (FAQs)
Q. What is the best way to store grapes?
The best way to store grapes is in an airtight container in the refrigerator. This helps them last longer by slowing ripening and moisture loss.
Q. Should grapes be stored in an airtight container?
Yes, grapes should always be stored in an airtight container. This traps in moisture and prevents airflow, keeping grapes fresher for longer. Glass or plastic containers work well.
Q. Is it OK to keep grapes in the fridge?
Yes, refrigeration is the best place to store grapes. The cold temperature slows their ripening and microbial growth, extending shelf life up to 2 weeks.
Q. Is it better to store grapes on the stem or off?
It's fine to store grapes either way, but grapes may last slightly longer when left on the stem. Either way, storage in an airtight container in the fridge is best.
Q. Do grapes last longer in the freezer?
While grapes can be frozen, their texture may be affected. It's best to freeze grapes within a few days of purchasing to maintain quality. For short term storage, refrigeration works best.
Q. Why do grapes need to be refrigerated?
Refrigeration helps slow the ripening process in grapes, preventing spoilage from microbial growth or moisture loss. The cold temperature preserves freshness and nutrients.
Q. Can I freeze grapes?
Yes, grapes can be frozen but they may lose some texture. Remove stems, pat dry, and lay in a single layer on a tray to freeze. Transfer to an airtight bag once solid.
Q. How do you keep grapes fresh in a Ziploc bag?
Storing grapes in a Ziploc ensures an airtight container. Make sure to squeeze out excess air before sealing to effectively trap moisture inside. Refrigeration is still necessary for ideal freshness.
Conclusion
Properly storing grapes in the fridge is the key to preserving their freshness and flavor. Whether you're enjoying them as a quick snack or incorporating them into your culinary creations, fresh grapes are a delightful addition to your kitchen. By following these guidelines and tips, you'll ensure that your grapes remain crisp, sweet, and ready to enhance your meals or satisfy your cravings.